This weekend was full of excitement and mystery ! Not so much. But the cabin was fun. I took some sweet photos because I don't think my verbal description was adequate.
Here is the outside of the Cabby: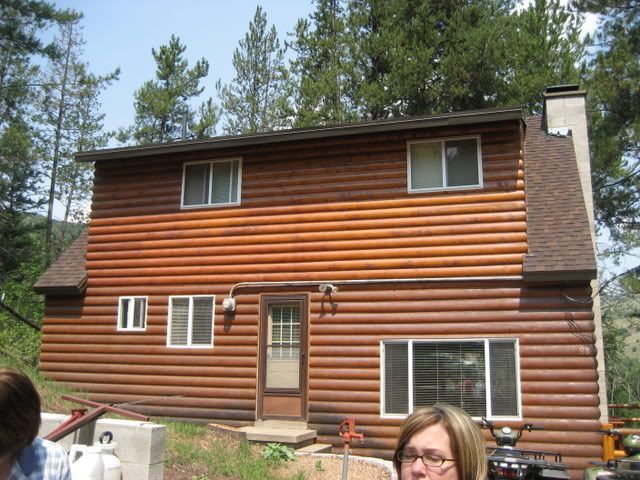 It is pretty sweet huh ? There usta be a lot of trees in front there. It was like a regular forest. But then a nasty beetle killed the trees and they had to chop them all down. It was a big deal.
Here is the culprit:
BASTARD !
Here is the Pioneer Bedroom I was telling you about:
The green arrow is Stuart's bed, the pink arrow is my bed.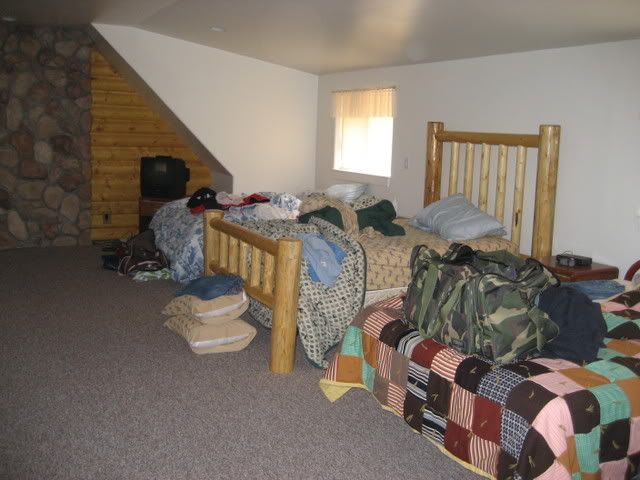 I spent most of the weekend trying to capture this squirrel. His name is Chester. He like to eat peanuts. That is his thang.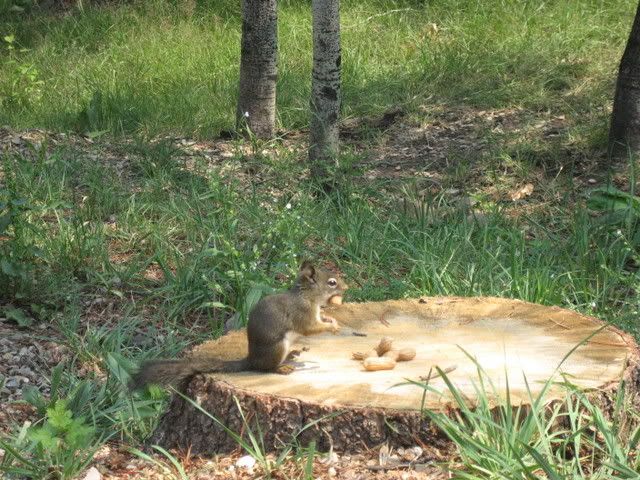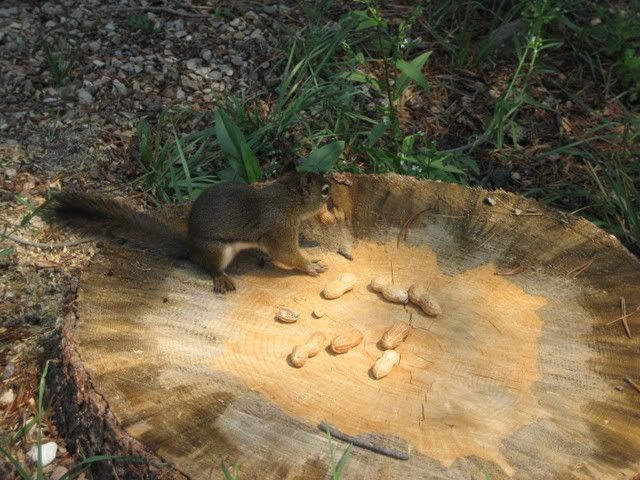 All it took was a pair of gloves and this bag:
I sat quietly in a lawn chair and waited until he crawled into the bag for a tasty nut. They can't resist a tasty nut. Then I grabbed the top iof the bag! Ha ha. I totally trapped him in the bag. Ask Stuarts grama. She was there. And the he started freaking out in the bag and I felt bad so I let him go. No one tell PETA. They will spray paint my face.
That is pretty much it. We rode some four-wheelers. I ate some licorice, and then worked my Ass off at the gym from licorice guilt.
This week I am taking Friday off to get my name changed. So after Friday I will be JT forever. And since Lindsay Lohan is in town for Rehab Matt and I are going to try to stalk, I mean visit her. We got camera's like the paparazzi. Remember that time we made Mary-Kate Cookies but then we just ate them instead. Maybe we can take Lindsay and 8-ball and bottle of Jack Daniels.
Does anyone know hot to get to Sundance, UT?
I bought a pair of never worn True Religion jeans at the DI for $6 USD. Yeah I know, I am a genius.
I also plan on selling my TI-83 calculator on Ebay. The going rate is about $50. Pretty much I am gonna be rich. I am just sayin.
10-4 Good Buddies.